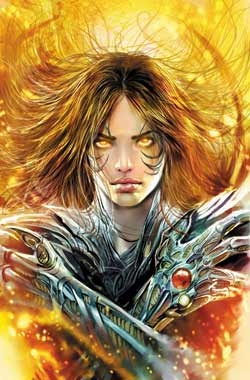 The Witchblade Collection

Scents based on Top Cow's Witchblade comic book series.

PERFUME OIL BLENDS
$26.00 per 5ml bottle.
Presented in an amber apothecary vial.
Because of the nature of this project, imps are not available for any Witchblade scents.

New York police detective Sara Pezzini was just doing her job: saving her partner's life. Too bad in doing so she was forced to bond with the Witchblade: a mystical and ancient weapon of immense power.

Proceeds from every bottle sold go to the Hero Initiative, the first federally recognized not-for-profit organization dedicated to helping comic book creators, writers and artists in need. Founded in late 2000 by a consortium of comic book and trade publishers including Marvel Comics, Image Comics, Dark Horse Comics, Wizard Entertainment, CrossGen Comics and Dynamic Forces Inc., the 501(c)(3) charity aims to assist comic creators with health, medical, and quality-of-life assistance.

Top Cow Productions, Inc., a Los Angeles-based entertainment company, was founded in December of 1992 by artist Marc Silvestri, who also co-founded Image Comics earlier that same year.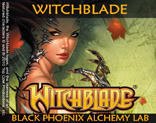 WITCHBLADE
Antediluvian, sacred metal, glowing red musk, blessed frankincense, and antiqued amber.

The Witchblade perfume was created to layer seamlessly with Sara Pezzini's scent, and is made to be worn with all of the future Black Phoenix scents inspired by Witchblade wielders.
.purchase 5ml.
.view cart / check out.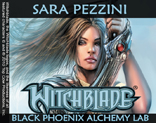 SARA PEZZINI
A hint of leather and an understated vintage musk layered over the scent of lightly perspiring, honey-dusted skin.
.purchase 5ml.
.view cart / check out.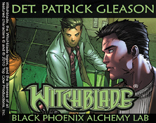 DET. PATRICK GLEASON
A classic men's cologne splashed over a leather trenchcoat and a hint of gunshot residue.
.purchase 5ml.
.view cart / check out.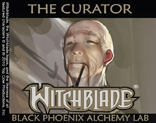 THE CURATOR
Mysterious herbs and ancient resins. Dust settled on ancient relics, both holy and malevolent.
.purchase 5ml.
.view cart / check out.





The Magdalena Collection



Descending from the bloodline of the King of Kings and trained within a Sacred Order of the Catholic Church, one girl is selected in each generation to serve as the Magdalena. Entrusted with the Spear of Destiny, the Magdalena is trained to be the Church's instrument of justice and if need be, vengeance, fighting an endless war against the evils that would tear our world apart.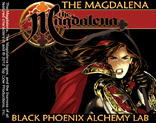 THE MAGDALENA
Frankincense, myrrh, leather, ti leaf, saint wood, benzoin, and labdanum absolute.
.purchase 5ml.
.view cart / check out.





Top Cow currently publishes its line of comic books in 21 languages in over 55 different countries. The company has launched 20 franchises (18 original and two licensed) in the industry's Top 10, seven at #1, a feat accomplished by no other publisher in the last two decades. Its flagship franchise, WITCHBLADE, was TNT's #1 original film of 2000 and the subsequent TV series was released on DVD on July 29, 2008. A feature film, co-produced by Platinum Studios, Inc. and Arclight Films, is slated to begin production in Australia with director Michael Rymer. WITCHBLADE is also the first American property to be fully adapted in Japan as an original anime and manga by Studio GONZO in 2006. Top Cow's other flagship property, THE DARKNESS, was developed into a major next-generation video game release by Starbreeze and 2K Games and achieved platinum sales status. WANTED, an Eisner-nominated miniseries published by Top Cow from 2003-2005, is now a major motion picture from Universal Pictures starring Angelina Jolie, James McAvoy and Morgan Freeman. Virtually all of Top Cow's other properties are in development as feature films, live-action television, animation or video games. Top Cow has also successfully licensed and merchandised its franchises into toys, statues, clothing, lithographs, puppets, posters, magnets, shot glasses, lighters, lunch pails, wall scrolls, mouse pads, die-cast cars, calendars, Christmas ornaments, Halloween masks, trading cards, standees, video games and roleplaying games.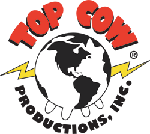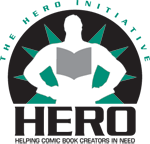 BLACK PHOENIX ALCHEMY LAB, BPAL, IMP'S EARS, A LITTLE LUNACY, CARNAVAL DIABOLIQUE and all oil names are trademarks of the Black Phoenix Partnership. Witchblade, The Magdalena, the Witchblade logos, the Magdalena logos, and the likeness of all featured characters © and ® 2012 Top Cow Productions, Inc.,and are used here with permission. All rights reserved.