|| ORDER-RELATED QUESTIONS || SHIPPING QUESTIONS || PRODUCT AND SHOP INFORMATION || RETURN POLICY ||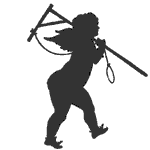 ORDER-RELATED QUESTIONS

Do you accept international orders?
Yes! you may order via our shopping cart or with Paypal.

All of our international shipments are sent via USPS Priority International.

See shipping rates below for cost of shipping internationally.


What payment methods do you accept?
At this time, CcNow is our online credit card processor. We also accept PayPal for both domestic and international orders. At will calls and Black Phoenix public events, we accept Visa, Mastercard, American Express, and cold, hard cash.



If I order through CCNow, how will my credit card be processed?
We accept Visa, MasterCard, American Express, and Discover through the good graces of CCNow. Credit card payments show up on your statement as 'CCNow'.

Our credit card processing service, CCNow, is a member of the Better Business Bureau, and has a proven record of reliabilty, intergrity, and honesty even if the system is a pain in the ass sometimes. Both CCNow, and the gentle folks here at the Lab are dedicated to protecting your personal information and guarding against fraud.

We have been swindled too many times to throw caution to the wind. If, for whatever reason, we cannot verify your information or receive any sort of anti-fraud recommendation from ccNow regarding your order whatsoever, WE WILL NOT PROCESS THE ORDER.



How do I order through Paypal? Can I tell you what I want so you can send me an invoice?
We do not send Paypal invoices. To place an order through Paypal, first construct your order, then calculate your total and:

1. Go to www.paypal.com and click on "send money"
2. Address your payment to paypal@blackphoenixalchemylab.com
3. At the "review and confirm" stage, list your selections in the message box provided
4. Please be sure to send payment in US Dollars only

If your selections do not fit in Paypal's message box, please email your selections to Customer Service after sending the payment.

Please note:
You may use our online shopping cart to construct your order and calculate your total, but please do not click on "checkout" if you are paying with Paypal. The checkout feature is for credit card orders only. Please do not select Paypal as payment method on a CCNow order. We get double charged for all orders that use both Paypal and CCNow together.



My credit card statement showed an initial charge for my order, which disappeared, and now there is a new charge. Was my card double charged?
CCNow does a pre-authorization to validate the order before sending it to the Lab, which is reversed before the actual charge is applied.



My credit card statement showed a charge for my order and then it disappeared. Was my order cancelled?
Sometimes CCNow's pre-authorization will be reversed prior to the actual charge goes through. If you didn't receive a notification of cancellation from CCNow, everything should be fine.



Can I pay by check or money order?
Yes, you certainly may. Please keep in mind, however, that we will not process any order until the money clears.

Please make all checks and money orders out to:

BLACK PHOENIX ALCHEMY LAB

Send the payment off - along with your order and your name and address, to:

Black Phoenix Alchemy Lab
12120 Sherman Way
North Hollywood, CA 91605



Can I add on to an order, or combine two orders, to save on shipping?
Unfortunately, no. Once an order is placed, it is final, and we cannot alter it.



One of the scents I ordered is backordered. What does that mean to me?
It means we are holding your order until that scent is back in stock. Regrettably, we cannot ship orders until they are complete.


SHIPPING QUESTIONS

What are your shipping rates?
Domestic shipping rates for the US are as follows:

Orders totaling up to $150.00: $7.50
…up to $300.00: $12.00
…up to $500.00: $14.00

International shipping costs vary depending on the location we're shipping to and the weight of the package. The latter is determined by the number of bottles that we're sending out.

We use USPS Flat Rate on most international shipments. The Flat Rate service offered by USPS features a fixed price per package, regardless of weight. As a rule, we can fit up to 20 items in International Flat Rate packaging with occasional exceptions.

The International Flat Rate shipping fee is $25.00 for all orders up to 20 bottles (or 240 imps); the rate jumps to $61.00 on orders containing more that 20 items that won't entirely fit in the Flat Rate box. Shipping is free for all orders that exceed $500.

For Canadian orders, $21.00 will cover shipments up to 20 items; the price is $42.00 for shipping over 20 items.

For a shipping quote regarding Russia or Poland, please email us.

One 5ml = 1 item
Twelve imps = 1 item

Shipping costs will be waived for all orders over $500.00, both domestic and international.



How long will my order take to ship?
All orders, including domestic orders, may take in excess of 14-21 business days to process, pack and ship out due to a heavy workload, the process of hand-blending and the nature of our product. All oils are made once they're ordered to ensure freshness. Our shipped-through info is constantly updated in the BPAL Forums.

Unfortunately, we cannot accommodate rush order requests.



How are the products sent?
We ship all of our products via USPS Priority Mail within the US and all of our international shipments are sent via USPS Priority International.



Can I track my shipment?
Domestic orders include tracking. Upon shipment, your delivery confirmation code will automatically be emailed to you via the USPS. It can be tracked at the US Postal Service web site. If you have any questions regarding your order, please email customer service.



I see on the CCNow website that my order shipped over a week ago and I haven't received it. Help!
Please disregard ship dates that are posted on CCNow's website. CCNow is a separate company that handles credit card charges and does not have access to our shipping information. Most orders ship in the 2-3 week time frame, and tracking numbers are emailed from USPS when your order ships.



I just tracked my package on USPS.com and it says, "The U.S. Postal Service was electronically notified by the shipper to expect your package for mailing." What happened to my package? Was it ever sent?
If you have received a Click-n-Ship notification, a shipping label has been generated for your package, and it will go out in the next USPS pickup from our facility. However, USPS does not always scan packages correctly, so your attempts to track the shipment might not yield conclusive results. This does not indicate a problem with the shipment, and it is generally safe to assume it will be delivered normally.



I just tracked my package on USPS.com and it shows that it has already been delivered but I haven't received anything. Help!
Please contact your local USPS office for assistance. For best results, we recommend visiting in person whenever possible. If you can't physically get to the post office, try asking your regular letter carrier about the package. If you can't go to the post office, and you can't ask your mailman, try calling the location that serves your area. We do not recommend emailing the USPS.




PRODUCT & SHOP INFORMATION

O, Narrator, please tell me a little about Black Phoenix.
Our scents are unique to Black Phoenix, are all created in-house by Elizabeth Barrial or Brian Constantine, and every single one is hand-blended. We have over fifteen years of experience in the field, and specialize in integrating mythology, archetypes, folklore, poetry, and visual artwork with scent.

We are extremely careful with the components that we use, as safety is paramount. Essential oils are highly concentrated. Many essential oils are extremely safe and have phenomenal therapeutic properties, but on the flip side, many essential oils can be harmful, either because they are skin irritants or because they may cause serious reactions in sensitive individuals. Some contain thujone, some are nervous system toxins, some are abortifacients. Nutmeg contains myristicin, myrrh in high doses can be cytotoxic, oakmoss absolute is potentially carcinogenic. Just because something is natural doesn't always mean that it is good for you, so we exercise extreme caution when formulating our blends. We stay as natural as safely possible in all of our lines, both at Alchemy Lab and Trading Post - safely being the key word. There are many natural components used in traditional perfumery that are simply unethical to utilize: civet, castoreum, ambergris, and hyraceum are examples. Our 'civet' and 'ambergris' are bouquets, and thus, are composite scents created from plant-derived perfume oils combined to best approximate the scent. The popularity of some plants in perfumery has caused their decimation, and have driven some plants, like sandalwood, to near-extinction. We never, under any circumstances, utilize any plant material from an endangered species. In accordance with our vision for Black Phoenix, we almost exclusively work with small growers, distillers, manufacturers, crafters, and extractors, and whenever possible, we work with organic and self-sustaining farms.

We do everything in our power to ensure that our products please our customers while maintaining a high standard of quality and safety. To that end, we employ components that contain essential oils, CO2s, aroma compounds, pomades, concretes, absolutes, solvent extractions, accords, and bouquets in our fragrances. We do not use any nitro musks, polycyclic musks, or any other synthetic material that can be considered potentially harmful. With the exception of the mineral oil in some Trading Post products, we do not use anything that is petroleum based. Our products are as natural as possible without compromising the safety and health of our customers. We will not use any component, natural or synthetic, that is deemed harmful to either the environment or the individual.

We believe in compassionate consumerism, and in giving as much back to the community as we can through charitable contributions, volunteer work, and by supporting fair trade and self-sustaining growers whenever possible. To cut down on waste and keep costs as low as possible for our clients, we use minimal packaging and do not include paper invoices in our shipments. We participate in the Green Power for a Green LA program at work and in our homes, and have participated in fundraisers for many fine organizations, including the Comic Book Legal Defense Fund, Hero Initiative, the Orangutan Foundation UK, AIDS Project Los Angeles, Covenant House, the Red Cross, UNICEF, the SPCA, and the Humane Society.

We do everything in our power to keep costs as low as possible, stay connected with our clients, support other small businesses, and provide our employees with fair wages and benefits while maintaining our extremely high standards of quality and service. Our goal, both at Black Phoenix Alchemy Lab and Black Phoenix Trading Post, is to share the things that we love through the products we create while participating in imaginative, innovative, conscience-driven capitalism.



Are your oils vegan? Do you test on animals?
With the exception of our honey-based products, everything that comes from BPAL is vegan, and we abhor animal testing. Black Phoenix does not test on animals, and we do not work with companies that utilize animal testing. Black Phoenix is entirely cruelty-free, as our four dogs, many fish, and resident cat will attest. All products are tested on staff, family, and friends.



Do you offer samples?
Indeed we do. For information about ordering them, please CLICK HERE.



Which oils are available in imp's ears?
Imps are available for any of our general catalog scents. Imps are not available for the following categories of scents:
Limited Edition
Carnaval Diabolique
Lunacy Blends
The District
Hellboy
Gris Grimly
Sachs & Violens
Any of the Neil Gaiman Collections
Any Twilight Alchemy Lab oils
Any oils offered at Black Phoenix Trading Post

The following imps are sold only in pre-packaged full sets:
Panacea
The Chakras
The Salon



Wait, what the hell is an imp's ear?
An imp's ear is trademarked BPAL'ese slang for 1/32oz samples.



Can I request a free imp's ear?
If there is a particular scent you would like to try, sample-sized imps are available for $4. Free imps are added to all Lab orders, but are selected at random.



Why are there sometimes batch variations?
Our products are, to a one, handmade and are crafted with meticulous care in batches of roughly 60-75 bottles at a time. Since we do not employ machinery to create, blend, or bottle our oils, there may be some minor changes from batch to batch. Seasonal variations, soil quality, and weather conditions also affect the aroma profile or color of natural components, which may in turn cause slight changes in the tone and depth of the perfume.



The oil I bought smells different on me than it does on Cindy Lou. Why?
Body chemistry, skin pH, diet, age, natural body odor - all these variables (and more) affect the body's affinity for a scent blend.



How long will this stuff last? Will it ever go bad?
Our oil blends will last for over one year, if they are cared for correctly. Black Phoenix oils that have not been exposed to sunlight, skin oils, heat, or contaminants will last for many years. Please keep all of our products in a cool, dark place to maximize their shelf life.



What is the difference between a perfume and a perfume oil?
The following is a rough guide to the differences between the strength categories of scents --
Eau fraiche: 3% or less perfume oil.
Eau de cologne: 2 - 5% perfume oil.
Eau de toilette: 4 - 10% perfume oil.
Eau de parfum: 8 - 15% perfume oil.
Perfume: 15 - 25% perfume oil.
Perfume oil: 15 - 80% perfume oil.



Do you offer gift certificates or gift cards?
Our current system does not support gifting options, but we intend to offer gift certificates in the near future. Please check back, or email customer service if you would like to be notified when we have them available.



Do you sell anything other than perfume?
We don't, but Black Phoenix Trading Post does! Black Phoenix Trading Post is our sister company. They take care of our dry goods and beauty products, which includes perfume lockets, soaps, massage and bath oils, atmosphere sprays, monster dolls, statues, imp and ID cases, condom cases, wristbands, propaganda paraphernalia, and t-shirts. All of their items are unique to the Black Phoenix family, and are hand-crafted in-house or by fellow artisans and craftspeople.



Do you sell on auction sites?
We certainly do! You can find our products up for grabs on eBay.



Who are your artists?
The artwork featured on our web site, products, and marketing materials were created by various artists, including Beresford Egan, Aubrey Beardsley, Felicien Rops, Harry Clarke, Albrecht Durer, John Tenniel, Andreas Vesalius, Jennifer Williamson, Julie Dillon, Sarah Coleman, Alicia Dabney, and Madame Talbot. A million thanks to these artists for their creations and for what their work inspires in us.



What is Lunacy? A Little Lunacy? This full moon thing you do?
Every month we offer a unique, limited edition lunacy scent, corresponding to the following month's moon. It is available on the website for 72 hours, and then available once again at the following month's Will Call.



Do you have any public events? Is there a Black Phoenix retail store?
Black Phoenix does not operate a full-time brick and mortar presence. However, Dark Delicacies in Burbank, CA carries our full line of products. Additionally, we hold retail events, called Will Call, at Dark Delicacies on the night of each month's full moon. The full moon schedule for 2011 can be found on our events page.



At the Dark Delicacies Will Call, you can buy any of the general catalog scents, and the past month's lunacy scents. Current limited editions are usually available at the time. There are testers out so you can sample all of our wares. New scents that have just been announced are not available for sale, but often there are testers out for those as well, so you can try them out.

Healthy Living Market in South Burlington, VT and knows perfume in Seattle, WA, also host monthly Will Call / Full Moon Black Phoenix event. For further information see our EVENTS page.
From time to time, Black Phoenix sponsors or vends at select conventions and gatherings. Please join our mailing list for notifications.



Who else carries Black Phoenix products?
All of that can be found on our Bazaar page!



How do I find out about new product releases, Will Call dates, etc?
You can sign up for our mailing list here on the website, join the independent community-run Black Phoenix forum at bpal.org, subscribe to our LiveJournal, MySpace or Facebook feeds, or follow us on Twitter.

BPAL dot ORG
http://www.bpal.org

Twitter
http://twitter.com/bpal

LiveJournal
http://community.livejournal.com/bpal_excathedra

Facebook
http://www.facebook.com/BlackPhoenixAlchemyLab



Can I order your products on Amazon?
Yes! Many Black Phoenix Alchemy Lab and Black Phoenix Trading Post products are available on Amazon.com.



When does Carnaval Diabolique leave town?
The Carnival is currently dark, but we expect to see it's return in 2012.



I have a store and would like to sell Black Phoenix products. How do I make a wholesale order?
To apply for a wholesale account, please contact wholesale@blackphoenixalchemylab.com.



I have a scent in mind that I would like. Can you custom blend one for me?
At this time, custom blending is not available.



I want a personalized oil made. Can you do that?
At this time, personalized scent consultations are not available.



Do you have a contact number?
While we would love to hear your sweet and melodic voices, we have a very small staff and cannot, at this time, accommodate telephone inquiries. All of our correspondence is conducted via email, praise be to the Angels of the Internet, so we can devote our undivided attention and the necessary resources to each customer. If you have a question or would just like to say hello, please email Bill and Kathy at answers@blackphoenixalchemylab.com



I'd like to know a little about your trademarks. Please share!
With pleasure, friend! BLACK PHOENIX ALCHEMY LAB, BPAL, IMP'S EARS, A LITTLE LUNACY, CARNAVAL DIABOLIQUE and all oil names are trademarks of the Black Phoenix Partnership. All scent descriptions and original artwork © 2000-2010, Black Phoenix Partnership except for public domain works and Carnaval Diabolique artwork © 2007-2010 Jennifer Williamson and Alicia Dabney. Used with permission, all rights reserved. All characters, locations, and scent descriptions within the Carousel / Neil Gaiman and Stardust collections are the intellectual property of Neil Gaiman, and are used here with his permission. All characters, locations, and scent descriptions within the Good Omens series are the intellectual property of Terry Pratchett and Neil Gaiman, and are used here with their permission. All characters, locations, and scent descriptions within the Carousel / Neil Gaiman and Stardust collections are the intellectual property of Neil Gaiman, and are used here with his permission. The artwork for Sachs and Violens is by George Perez and is used here with permission. The artwork within the Gris Grimly series is property of Mad Creator Productions and Gris Grimly, and is used here with permission. All characters, locations, and scent descriptions within the Neil Gaiman collections are the intellectual property of Neil Gaiman, and are used here with his permission. All characters, locations, and artwork within the Hellboy series is the intellectual property of Mike Mignola, and is used here with permission. Artwork by Sarah Coleman, Julie Dillon, and Jennifer Rodgers used with permission. OMG, did you really read through all this trademark stuff?





RETURN POLICY

What is your return policy?
Due to the nature of the product, we cannot accept any refunds or exchanges whatsoever.