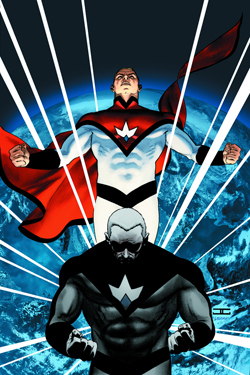 The Irredeemable Collection.
Based on the BOOM! Studios Comic Series by Mark Waid and Peter Krause.

PERFUME OIL BLENDS
$26.00 per 5ml bottle.
Presented in an amber apothecary glass vial.
Because of the nature of this project, imps are not available for any Irredeemable scents.

Black Phoenix Alchemy Lab is thrilled to present their first collaboration with the wonderful people at Boom! Studios. The first scents in Black Phoenix's new Boom! line are inspired by Mark Waid's phenomenal comic book series, Irredeemable:

What if you go from, you know, Captain America to Doctor Doom? What if you go from Superman to Lex Luthor? How do you go from being the greatest hero in the world – someone that everybody knows, and everybody loves, and everyone recognizes – to the greatest villain in the world? What is that path? It's not a light switch, it's not an on-off switch, it's not something that you wake up one day and just become evil. – Mark Waid

Series writer and creator Mark Waid has written more than one thousand comics stories for every major publisher of the past two decades. Currently, he serves as Editor-In-Chief of BOOM! Studios.

Artist Pete Krause has worked for a number of publishers over a twenty-year career, and has illustrated stories starring Captain Marvel, Superman and the cast from Star Trek: The Next Generation.

BOOM! Studios is a unique publishing house specializing in high-profile projects across a wide variety of different genres from some of the industry's biggest talents, including Philip K. Dick's DO ANDROIDS DREAM OF ELECTRIC SHEEP?, The Henson Company's FARSCAPE, and the original Mark Waid series IRREDEEMABLE. BOOM! recently launched its youth imprint, BOOM Kids!, with Pixar's THE INCREDIBLES, CARS, and TOY STORY, as well as Disney's THE MUPPETS, DONALD DUCK, UNCLE SCROOGE and WALT DISNEY'S COMICS AND STORIES. This year, BOOM! Studios celebrates its fifth anniversary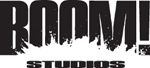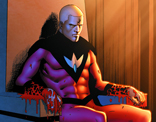 PLUTONIAN
Once the world's greatest, most beloved superhero, he has now become its greatest villain—a capricious and vengeful god who haunts the skies and toys daily with six billion lives.

Soapy cleanliness sullied by blood and ashes.
.purchase 5ml.
.view cart / check out.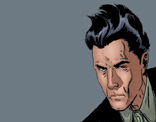 MR. QUBIT
An eccentric genius and leader of the superhero team The Paradigm, Qubit can meld and shape technology with a gesture, allowing him to create whatever he can envision.

Gleaming metal, electrical discharge, and a whiff of tinny cologne.
.purchase 5ml.
.view cart / check out.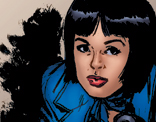 BETTE NOIR
The Paradigm's martial artist and weapons master, Bette carries a grim secret—that she alone knows Plutonian's one true vulnerability.

Benzoin, wild plum, smoky amber, bergamot, orange blossom, myrrh, and dark berries.
.purchase 5ml.
.view cart / check out.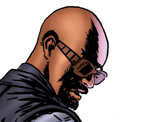 VOLT
A living electrical battery, Volt plays the wiseass clown for his teammates, using humor to mask his awkwardness and his need for acceptance.

Leather with a shock of eucalyptus, green mint, elemi, ravintsara and lime.
.purchase 5ml.
.view cart / check out.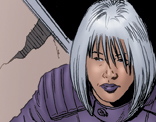 KAIDAN
Youngest of The Paradigm, when Kaidan recites the ghost stories of Japanese legend, she brings their spectral warriors to life.

Rosehip, plum blossom, white sandalwood, jonquil, and amber-laden incense.
.purchase 5ml.
.view cart / check out.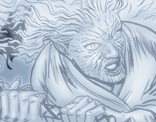 YÜREI
The most fearsome of Kaidan's conjured warriors, his sword can shear through anything—or anyone.

White tea, hibiscus, Arabian sandalwood, white amber, ho leaf, pale Japanese flowers, and vetiver.
.purchase 5ml.
.view cart / check out.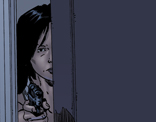 ALANA PATEL
Plutonian's one true love, newswoman Alana Patel broke his heart—and, in doing so, helped set in motion the series of events that forever turned the hero into a villain.

Faded perfume, cigarette smoke, and gin.
.purchase 5ml.
.view cart / check out.
BLACK PHOENIX ALCHEMY LAB, BPAL, IMP'S EARS, A LITTLE LUNACY, CARNAVAL DIABOLIQUE and all oil names are trademarks of the Black Phoenix Partnership. Illustrations on this page by Peter Krause. All characters, locations, and artwork within the Irredeemable series are ™ and © Boom Entertainment Inc., and are used here with permission. All rights reserved.