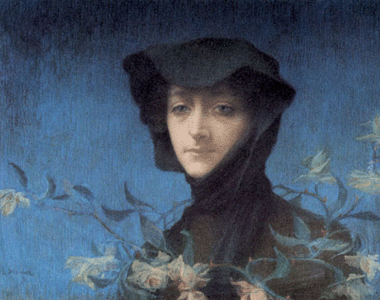 AUTUMN
Autumn, Lucien Levy-Dhurmer.
Dry leaves, osmanthus, sandalwood, and rose absolute.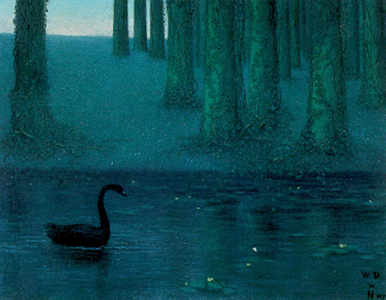 THE BLACK SWAN
The Black Swan, William Degouve de Nuncques.
Water lily, peony, seaweed absolute, lotus, Spanish moss, violet leaf, and marine accord.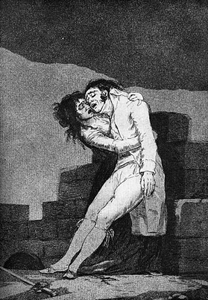 EL AMOR Y LA MUERTE
El Amor Y La Muerte, Francisco Goya.
Maluku clove, Mysore sandalwood, opoponax, labdanum, orris and sweet briar rose.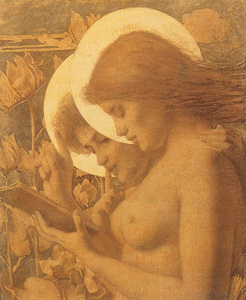 HALOES
Haloes, Louis Welden Hawkins.
Oak, tonka, vanilla, white sandalwood, lily of the valley, white ginger, amber, and apricot.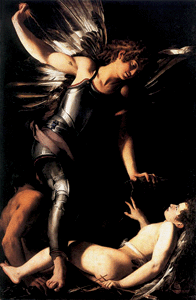 HEAVENLY LOVE AND EARTHLY LOVE
Heavenly Love and Earthly Love, Giovanni Baglione.
Ambergris accord, benzoin, teakwood, frankincense, myrrh, Mysore sandalwood, and incense.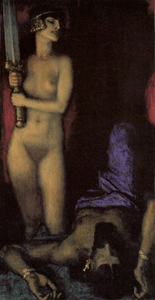 JUDITH AND HOLOFERNES
Judith and Holofernes, Franz von Stuck.
Skin musk, honey, carnation, French magnolia, patchouli, sandalwood, and immortelle.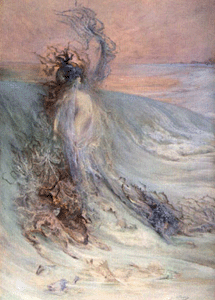 LA VAGUE
La Vague, Georges Clairin.
White peach, lily of the valley, jasmine, rose, iris, osmanthus, tangerine, white wine grape, and cream accord.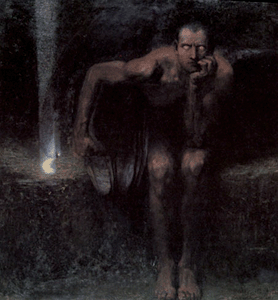 LUCIFER
Lucifer, Franz von Stuck.
Indonesian red patchouli, amber, oak wood, pimento berry, fig leaf, and vetiver.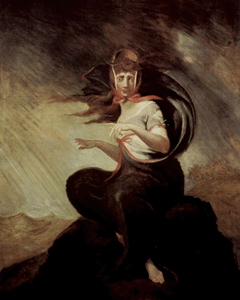 MAD KATE
Mad Kate, John Henry Fuseli.
Honeycomb, red currant, freesia, vanilla, rose geranium, thyme, and gardenia.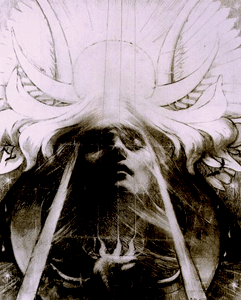 PARSIFAL
Parsifal, Jean Delville.
Paperwhite narcissus, petitgrain, rosemary, cyclamen, and ozone accord.




PEACOCKS
Peacocks, William Degouve de Nuncques.
English pear, white musk, bamboo reed, ambergris, sugar cane, coconut, crushed greenery and violet blossom.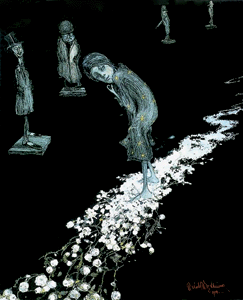 ROZPUSTNICA
Rozpustnica, Witold Wojtkiewicz.
Blue and white musks, moonflower, rose, magnolia, lemon verbena, and lychee.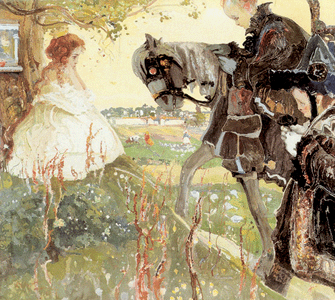 WEZWANIE / HOLD
Wezwanie / Hold, Witold Wojtkiewicz.
Hazelnut, vanilla bean, red sandalwood, amber, myrrh, and honey.